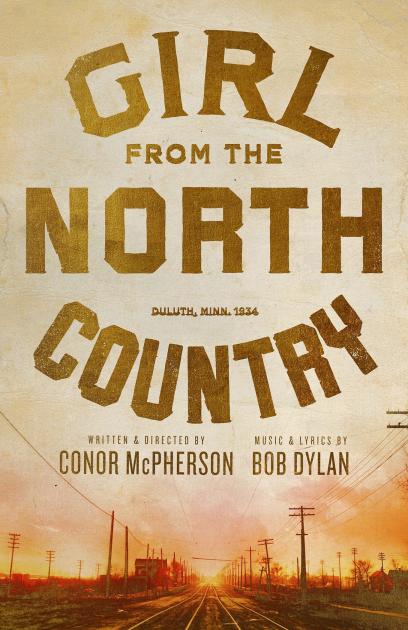 Theatre:
Belasco
(February 07, 2020 - )
Rehearsal: January 6, 2020
Preview: February 7, 2020
Open: March 5, 2020
Musical - Broadway Premiere
Running Time: 2hrs 30mins
Performances: Tues (7pm), Wed (2&8), Thurs (7pm), Fri (8pm), Sat (2&8), Sun (3pm)
1934. A time-weathered guesthouse in the heartland of America. Only a song can shake off the dust for one group of wayward souls—and old dreams may hold the promise of new beginnings. As they pass in and out of each other's lives, their stories awaken with passion, fury and extraordinary beauty. Conor McPherson weaves the iconic songbook of Bob Dylan into this powerful new show full of hope, heartbreak and soul. The production features a company of 20 actors and musicians.
For The Record:
This production is on hiatus, due to the COVID 19 restrictions, until at least September 14, 2021.
"Girl From the North Country" had its World Premiere at London's Old Vic, and transferred to the West End's Noel Coward, where it opened on January 11, 2018 (to 3/31/18). It played its American Premiere at the Public in November 2018.
Last Week's Gross Potential: 51%
Last Week's Capacity: 79%
Total Gross to Date: $2,478,481