Girl From the North Country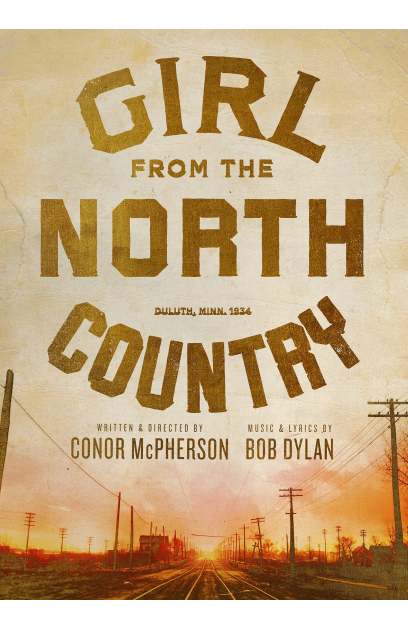 Theatre:
Belasco
(April 29, 2022 - June 19, 2022 )
Rehearsal: April 7, 2022
Open: April 29, 2022
Close: June 19, 2022
Running Time: 2hrs 30mins
This production is planning a return to Broadway. Duluth, Minnesota. 1934. A community living on a knife-edge huddle together in the local guesthouse. The owner, Nick, owes more money than he can ever repay, his wife Elizabeth is losing her mind and their daughter Marianne is carrying a child no-one will account for. When a preacher selling bibles and a boxer looking for a comeback show up in the middle of the night, things start to spiral beyond the point of no return… Award-winning playwright Conor McPherson weaves the iconic songbook of Bob Dylan into this powerful new show full of hope, heartbreak and soul. … The production features a company of 20 actors and musicians.
For The Record:
"Girl From the North Country" closed at the Belasco on January 24 , 2022. "Girl From the North Country" had its World Premiere at London's Old Vic, and transferred to the West End's Noel Coward, where it opened on January 11, 2018 (to 3/31/18). It played its American Premiere at the Public in November 2018, and opened on Braodway on March 5, 2020.
Total Gross: $2,233,307
Average Weekly Gross: $279,163
Total Attendance: 28,015
Average Weekly Attendance: 60%