Edward Albee's WHO'S AFRAID OF VIRGINIA WOOLF?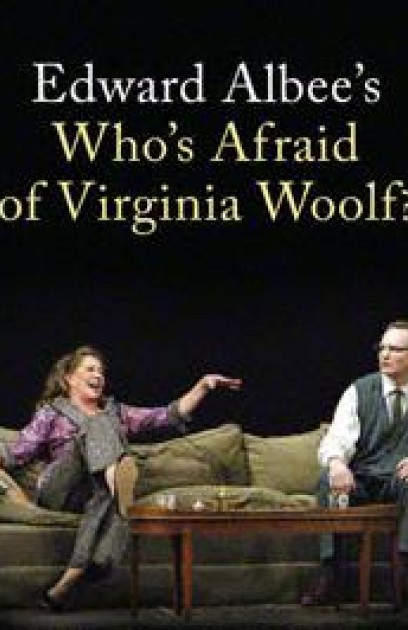 Theatre:
Longacre
(March 12, 2005 - September 04, 2005 )
Preview: March 12, 2005
Open: March 20, 2005
Close: September 4, 2005
Running Time: 2hrs 50mins
The breakdown of the marriage of a middle-aged couple, Martha and George. After a university faculty party, they receive an unwitting younger couple, Nick and Honey, as guests late one evening and draw them into their bitter and frustrated relationship.
For The Record:
The original production of "...Virginia Woolf?" opened on Oct 13, 1962 at the Billy Rose (Nederlander) under the auspices of Richard Barr & Clinton Wilder. Alan Schneider directed a cast which included Uta Hagen, Arthur Hill, George Grizzard & Melinda Dillon.
Total Gross: $6,574,830
Average Weekly Gross: $252,878
Total Attendance: 118,994
Average Weekly Attendance: 59%