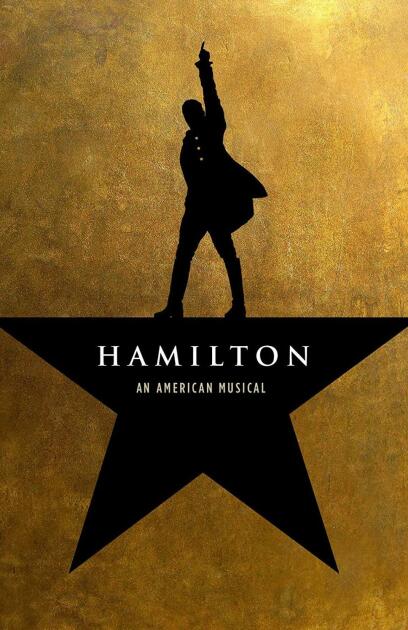 Rehearsal: June 15, 2015
Preview: July 13, 2015
Open: August 6, 2015
Musical - Broadway Premiere
Running Time: 2hrs 55mins
Performances: Tues (7pm), Wed (2&8pm), Thurs (7pm), Fri (8pm), Sat (2&8pm), Sun (3pm)
From bastard orphan to Washington's right hand man, rebel to war hero, loving husband caught in the country's first sex scandal to Treasury head who made an untrusting world believe in the American economy, "Hamilton" is an exploration of a political mastermind. George Washington, Thomas Jefferson, Eliza Hamilton, and lifelong Hamilton friend and foe, Aaron Burr, all attend this revolutionary tale of America's fiery past told through the sounds of the ever-changing nation we've become.
For The Record:
This production is on hiatus, due to the COVID 19 restrictions. But it will resume perfs on September 14, 2021!
"Hamilton" had its World Premiere at The Public Theater.
Last Week's Gross Potential: 103%
Last Week's Capacity: 102%
Total Gross to Date: $649,868,682