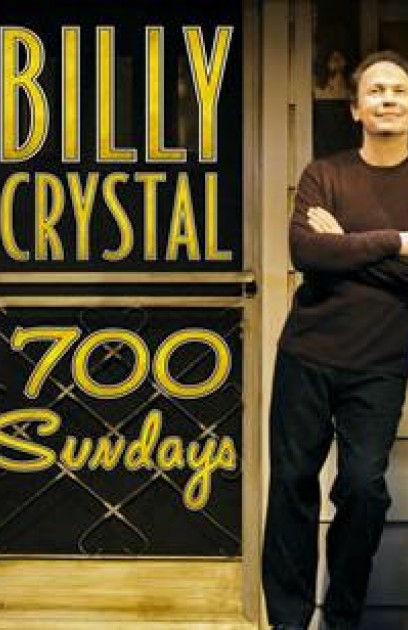 Theatre:
Imperial
(November 05, 2013 - January 05, 2014 )
Rehearsal: November 1, 2013
Preview: November 5, 2013
Open: November 13, 2013
Close: January 5, 2014
Running Time: 2hrs 15mins
"700 Sundays," an autobiographical journey, is an original two-act play in which Mr Crystal plays numerous characters that have influenced who he is today. It deals with his youth, growing up in the jazz world of Manhattan, his teenage years, and finally adulthood.
For The Record:
"700 Sundays" had its World Premiere at the La Jolla Playhouse on Apr 20, 2004. It made its Broadway Premiere at the Broadhurst, where it opened on December 5, 2004.
Total Gross: $10,354,822
Average Weekly Gross: $1,150,536
Total Attendance: 69,824
Average Weekly Attendance: 90%