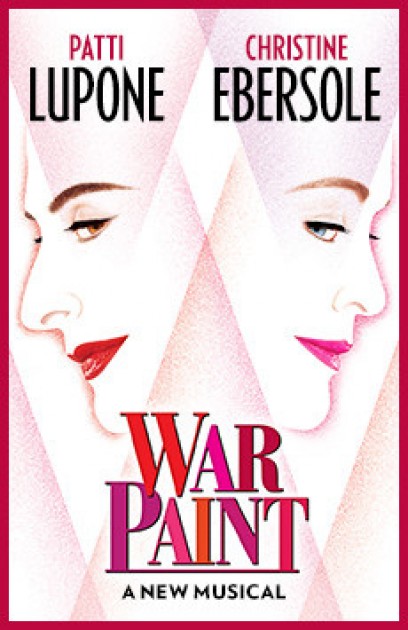 Theatre:
Nederlander
(March 07, 2017 - November 05, 2017 )
Rehearsal: January 23, 2017
Preview: March 7, 2017
Open: April 6, 2017
Close: November 5, 2017
Musical - New York Premiere
Running Time: 2hrs 30mins
"War Paint" tells the remarkable story of cosmetics titans Helena Rubinstein and Elizabeth Arden, who defined beauty standards for the first half of the 20th Century. Brilliant innovators with humble roots, both women were masters of self-invention who sacrificed everything to become the country's first major female entrepreneurs. They were also fierce competitors, whose 50-year tug-of-war would give birth to an industry that would forever change the face of America. From Fifth Avenue society to the halls of Congress, their intense rivalry was ruthless, relentless and legendary -- pushing both women to build international empires in a world dominated by men.
For The Record:
"War Paint" had its World Premiere at the Goodman in Chicago in July 2016...
Total Gross: $24,811,139
Average Weekly Gross: $729,739
Total Attendance: 264,985
Average Weekly Attendance: 84%