Vanya and Sonia and Masha and Spike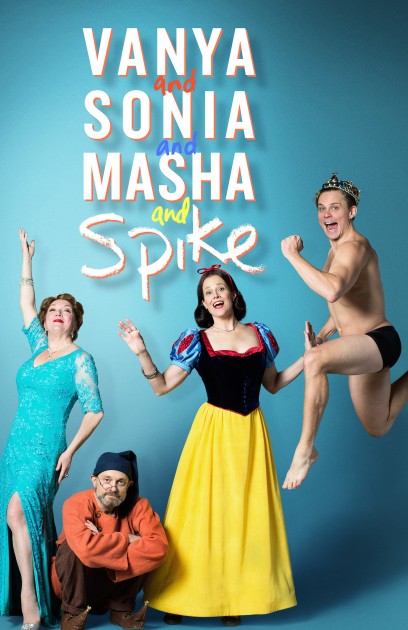 Theatre:
John Golden
(March 05, 2013 - August 25, 2013 )
Rehearsal: February 28, 2013
Preview: March 5, 2013
Open: March 14, 2013
Close: August 25, 2013
Running Time: 2hrs 30mins
Whether you're in 19th Century Russia or 21st Century Pennsylvania, the human condition never changes. Vanya and Sonia have never left the confines of their childhood home – a rambling farmhouse in Bucks County, PA – while having to witness the glamorous exploits of their sister, Masha , a famous movie actress, from afar. A surprise visit from Masha and her 20-something boy toy, Spike, throws the normally quiet household into utter upheaval as its residents and visitors get swept up in an intoxicating mixture of lust, rivalry, regret, and the sudden possibility of escape.
For The Record:
"Vanya..." played Lincoln Center's Mitzi Newhouse, where it opened on November 12, 2012.
Total Gross: $13,130,430
Average Weekly Gross: $525,217
Total Attendance: 138,147
Average Weekly Attendance: 88%