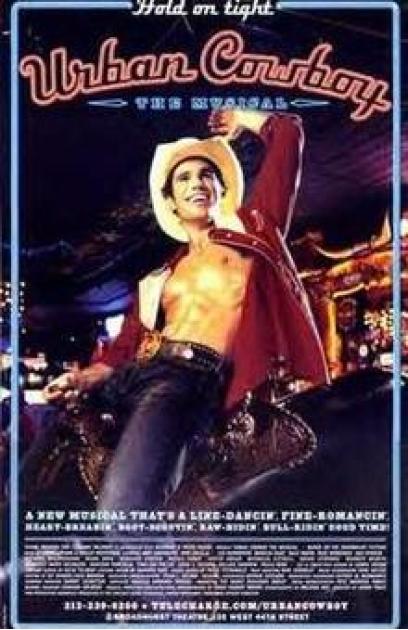 Theatre:
Broadhurst
(February 28, 2003 - May 18, 2003 )
Preview: February 28, 2003
Open: March 27, 2003
Close: May 18, 2003
Musical - Broadway Premiere
Running Time: 2hrs 30mins
A new musical based on the 1980 film of the same name about a young man from the country who learns about life and love in a Houston bar. Book: Aaron Latham (original screenplay) & Phillip Oesterman. "Urban Cowboy" will feature a 5-piece band on stage performing country standards such as "Lookin' for Love in All the Wrong Places" as well as original songs by Jason Robert Brown, Louis St Louis and others.
For The Record:
The 1980 film was directed by James Bridges. The musical had its World Premiere at the Coconut Grove Playhouse in Miami FL (11/8/02 to 12/1/02).
Total Gross: $1,288,667
Average Weekly Gross: $107,389
Total Attendance: 23,533
Average Weekly Attendance: 24%