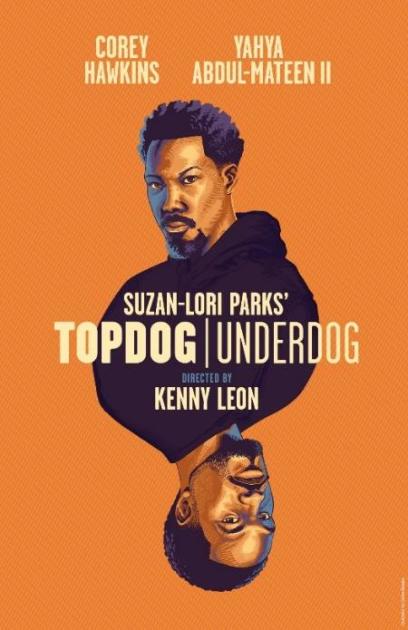 Theatre:
John Golden
(September 27, 2022 - January 15, 2023 )
Rehearsal: August 22, 2022
Preview: September 27, 2022
Open: October 20, 2022
Close: January 15, 2023
Running Time: 2hrs 20mins
"Topdog/Underdog" is a darkly comic fable of brotherly love and family identity, tells the story of two brothers, Lincoln and Booth, names given to them as a joke by their father. Haunted by the past and their obsession with the street con game, three-card monte, the brothers come to learn the true nature of their history.
For The Record:
"Topdog/Underdog" had its World Premiere at The Public in July 2001. It transferred to Broadway, where it opened at Ambassador in April 2002. It was directed by George C Wolfe and featured Jeffrey Wright & Mos Def.
Total Gross: $4,575,945
Average Weekly Gross: $285,997
Total Attendance: 65,024
Average Weekly Attendance: 63%