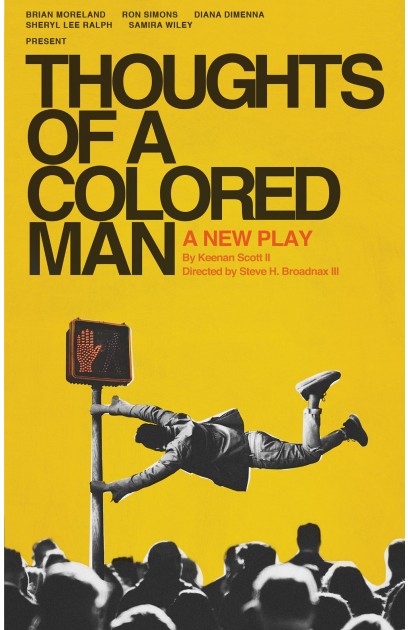 Theatre:
John Golden
(October 01, 2021 - December 22, 2021 )
Rehearsal: September 7, 2021
Preview: October 1, 2021
Open: October 13, 2021
Close: December 22, 2021
Play - New York Premiere
Running Time: 1hr 30mins
Over the course of a single day in the pulsing heart of Brooklyn, the hopes, sorrows, fears, and joys of seven men reverberate far beyond the barbershops and basketball courts of their community. Vulnerable and vibrant, raw and alive — these are the Thoughts of a Color Man.
For The Record:
"Thoughts of a Colored Man" had its World Premiere at Syracuse Stage in September 2019. It was originally scheduled to Open on October 31, 2021 but the opening was pushed up.
Total Gross: $3,839,605
Average Weekly Gross: $295,354
Total Attendance: 49,442
Average Weekly Attendance: 69%