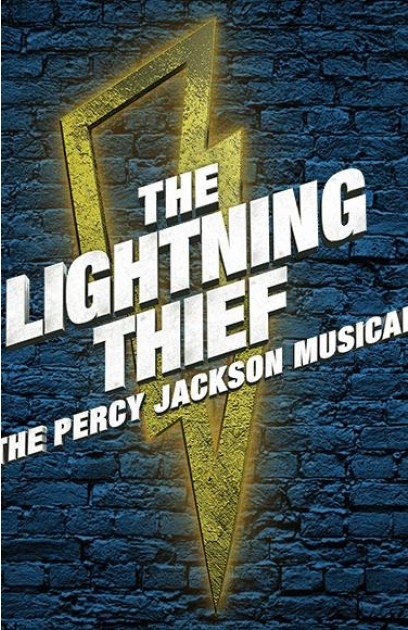 Preview: January 4, 2019
Open: January 9, 2019
Close: July 14, 2019
Percy Jackson has newly discovered powers he can't control, monsters on his trail, and he is on a quest to find Zeus's lightning bolt and prevent a war between the Greek gods. Normal is a myth when you're a demigod. Based on the best-selling Disney-Hyperion novel by Rick Riordan.
| | | |
| --- | --- | --- |
| (1/4/19 - 1/5/19) | Fayetteville, AR | (Walton Arts Center) |
| (1/8/19 - 1/13/19) | New York, NY | (Ford Center) |
| (1/15/19 - 1/20/19) | Charlotte, NC | (Knight Theater) |
| (1/22/19 - 1/27/19) | Philadelphia , PA | (Kimmel Center - Verizon Hall) |
| (1/29/19 - 1/29/19) | Findlay, OH | (Marathon Center - Donnell) |
| (1/31/19 - 2/3/19) | Worcester, MA | (Hanover Theatre) |
| (2/13/19 - 2/13/19) | Bethlehem, PA | (Zoellner Arts Center) |
| (3/19/19 - 3/24/19) | Toronto, ON | (Ed Mirvish Theatre) |
| (3/28/19 - 3/31/19) | New York, NY | (Beacon) |
| (4/9/19 - 4/10/19) | Durham, NC | (Durham Performing Arts Center) |
| (4/19/19 - 4/21/19) | Sacramento, CA | (Community Center Theatre) |
| (4/23/19 - 4/28/19) | Seattle, WA | (5th Avenue Theatre) |
| (4/30/19 - 4/30/19) | Eugene, OR | (Hult Center ) |
| (5/3/19 - 5/5/19) | Reno, NV | (Pioneer Center) |
| (5/7/19 - 5/8/19) | Portland, OR | (Keller Auditorium) |
| (5/10/19 - 5/12/19) | San Jose, CA | (Center for the Performing Arts) |
| (5/15/19 - 5/15/19) | San Antonio, TX | (Tobin Center - H-E-B) |
| (6/7/19 - 6/9/19) | Atlanta, GA | (Cobb Energy PAC) |
| (7/9/19 - 7/14/19) | Tampa, FL | (Straz Center) |