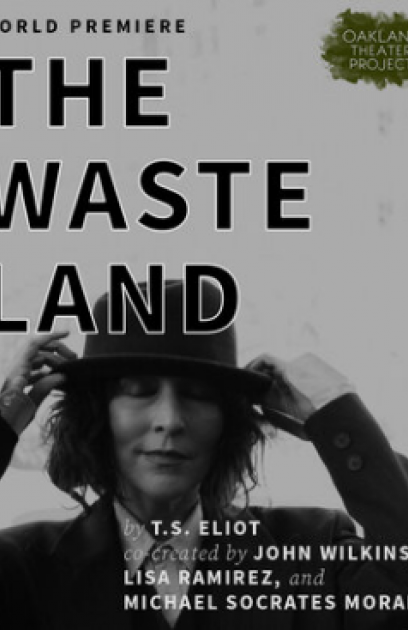 Open: April 9, 2021
Close: May 16, 2021
Play - World Premiere
Running Time: 60mins
Published in 1922, T.S. Eliot began writing The Waste Land 1919 after the devastation of World War 1 and the Spanish flu epidemic. Considered one of the most important poems of the 20th century, it remains relevant in the 21st century, especially in light of the global pandemic, global warming, racial and all forms of inequality rampant in our world today.
For The Record:
This production has been delayed due to COVID 19 restrictions. It was originally scheduled to begin perfs on September 11, 2020 and run through October 4, 2020. The production was rescheduled to run from March 12, 2021 through April 18, 2021 and was subsequently postponed again.

A drive-in production will be performed by Lisa Ramirez in the parking lot adjacent to Oakland Theater Project. While remaining in their cars, audience members will view the play and have access to its vocals and soundscape via radio frequencies to their personal electronic devices. Ms. Ramirez will perform in a staging area with scenic and video elements as a backdrop.