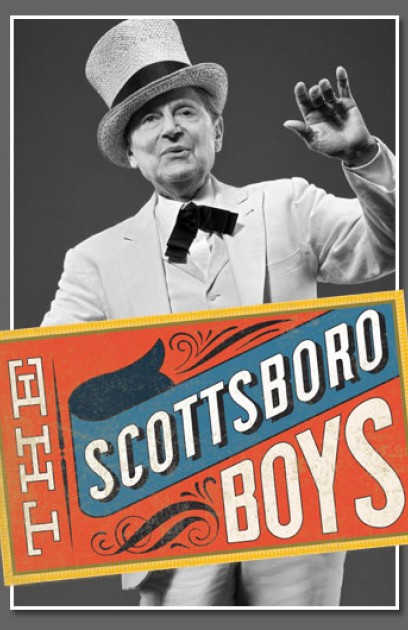 Theatre:
Lyceum
(October 07, 2010 - December 12, 2010 )
Rehearsal: August 12, 2010
Preview: October 7, 2010
Open: October 31, 2010
Close: December 12, 2010
Musical - New York Premiere
Running Time: 1hr 45mins
"The Scottsboro Boys" is based on the notorious "Scottsboro" case in the 1930s, where nine African American men were unjustly accused of attacking two white women on a train in Alabama. The young men were convicted by an all-white jury and spent years in jail, while the case was tried and retried.
For The Record:
"The Scottsboro Boys" had its World Premiere at the Vineyard Theatre in March 2010. It played an engagement at the Guthrie Theater in Minneapolis in Sept 2010.
Total Gross: $2,750,411
Average Weekly Gross: $275,041
Total Attendance: 52,266
Average Weekly Attendance: 74%
Cast
| | | |
| --- | --- | --- |
| John Cullum | Interlocutor, Judge, Governor of Alabama | 10/07/2010 - 12/12/2010 |
| | | |
| --- | --- | --- |
| Colman Domingo | Mr Bones, Sheriff Bones,Lawyer Bones, Guard Bones,Attorney General, Clerk | 10/07/2010 - 12/12/2010 |
| | | |
| --- | --- | --- |
| Forrest McClendon | Mr Tambo, Deputy Tambo, Lawyer Tambo, Guard Tambo, Samuel Liebowitz | 10/07/2010 - 12/12/2010 |
| | | |
| --- | --- | --- |
| Rodney Hicks | Clarence Norris, Preacher | 10/07/2010 - 12/12/2010 |
| | | |
| --- | --- | --- |
| Kendrick Jones | Willie Roberson, Electrified Charlie | 10/07/2010 - 12/12/2010 |
| | | |
| --- | --- | --- |
| James T Lane | Ozie Powell, Ruby Bates | 10/07/2010 - 12/12/2010 |
| | | |
| --- | --- | --- |
| Jeremy Gumbs | Eugene Williams, Little George | 10/07/2010 - 12/12/2010 |