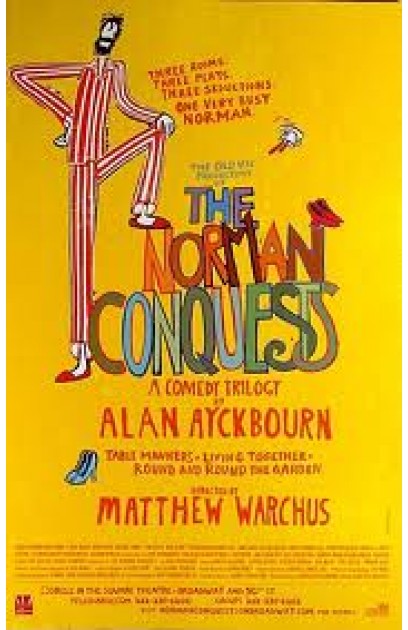 Preview: April 7, 2009
Open: April 23, 2009
Close: July 26, 2009
The 1973 trilogy of plays by Alan Ayckbourn comprises three full-length plays -- "Table Manners," "Living Together," and "Round and Round the Garden"-- which are written to be viewed individually or as a trilogy, in any order. The action is simultaneous and each exit in one play turns out to be an entrance in another. The plays will be performed on a rotating schedule during the week and can also be seen in one day on "Trilogy Saturdays." The plays follow six characters-- assistant librarian Norman, his wife, in-laws and the local vet-- from Saturday night through Monday morning.
For The Record:
Matthew Warchus's production of "The Norman Conquests" originally ran at London's Old Vic from Sept thru Dec of 2008. The cast from the Old Vic remains intact for the B'way run.
Total Gross: $4,256,181
Average Weekly Gross: $266,011
Total Attendance: 75,224
Average Weekly Attendance: 76%