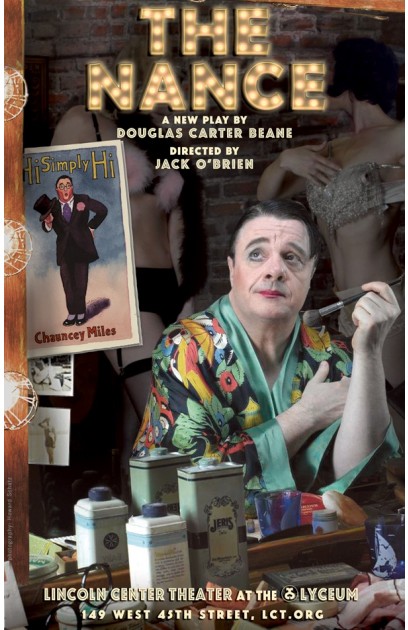 Theatre:
Lyceum
(March 21, 2013 - August 11, 2013 )
Rehearsal: February 14, 2013
Preview: March 21, 2013
Open: April 15, 2013
Close: August 11, 2013
Play - World Premiere
Running Time: 2hrs 30mins
A nance, according to Webster's Dictionary, is "an effeminate or homosexual man." In the world of 1930's burlesque, a nance was a wildly popular character, a stereotypically camp homosexual man, most times played by a straight performer. "The Nance" tells the story of Chauncey Miles, a headline nance performer in New York burlesque, who also happens to be a homosexual. Integrating burlesque sketches into his drama "The Nance" paints the portrait of a homosexual man, living and working in the secretive and dangerous gay world of 1930's New York, whose outrageous antics on the burlesque stage stand in marked contrast to his messy offstage life.
Total Gross: $8,563,126
Average Weekly Gross: $407,768
Total Attendance: 112,339
Average Weekly Attendance: 75%