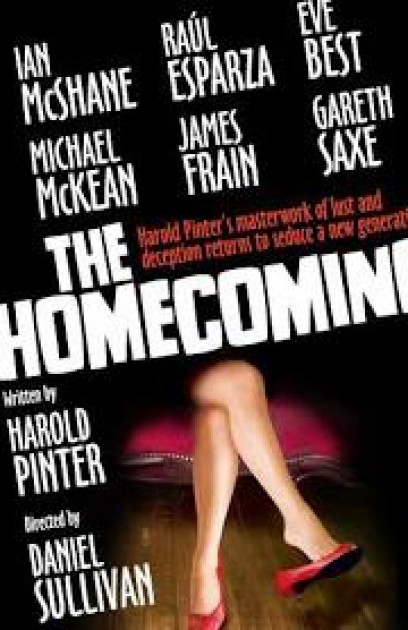 Theatre:
Cort
(December 04, 2007 - April 13, 2008 )
Preview: December 4, 2007
Open: December 16, 2007
Close: April 13, 2008
Running Time: 2hrs 15mins
Set in North London, "The Homecoming" concerns the ultimate dysfunctional family, presided over by its patriarch, Max. Living under his dilapidated roof are his younger brother, Sam, and two of his sons, Lenny, the town pimp, and Joey, a boxer-in-training. Tensions begin to flair with the arrival of Max's eldest son, Teddy, who returns home after six years with his new wife, Ruth. Seduction, betrayal, and divisiveness ensue, as the family welcomes the homecoming of its estranged brother and vies for the attention of his dangerously alluring wife.
Total Gross: $4,267,706
Average Weekly Gross: $224,616
Total Attendance: 75,092
Average Weekly Attendance: 46%