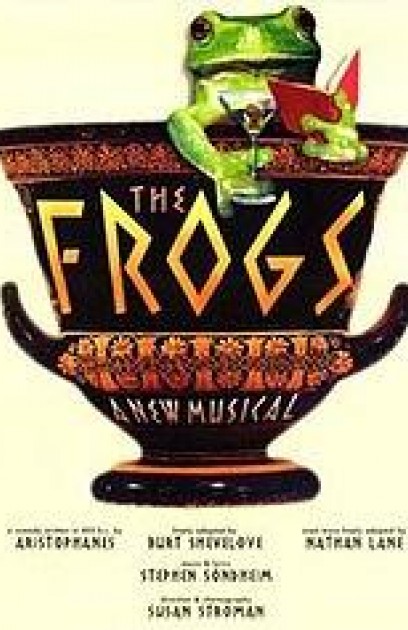 Theatre:
Vivian Beaumont
(June 22, 2004 - October 10, 2004 )
Preview: June 22, 2004
Open: July 22, 2004
Close: October 10, 2004
Musical - Revival - Broadway Premiere
Running Time: 2hrs 40mins
A musical based on the comedy by Aristophanes, adapted by Burt Shevelove & Nathan Lane. Shevelove's version substitutes Shakespeare and Shaw for the ancient Greeks and makes mention of O'Neill, Pirandello, Ibsen and Brecht.
For The Record:
"The Frogs" had its World Premiere in it's original "swimming pool" concept on May 20th, 1974 at the Yale University Swimming Pool, produced by The Yale Repertory Theatre and staged by Burt Shevelove, running for 8 performances featuring a cast which included Larry Blyden as Dionysos, Charles Levin as Charon, Alvin Epstein as Aeakos and singers, Christopher Durang, Peter Picardo, Meryl Streep and Sigourney Weaver among others.
Total Gross: $7,691,480
Average Weekly Gross: $480,718
Total Attendance: 117,040
Average Weekly Attendance: 89%
Cast
| | | |
| --- | --- | --- |
| Pia Glenn | Virilla, the Amazon | 06/22/2004 - 10/10/2004 |