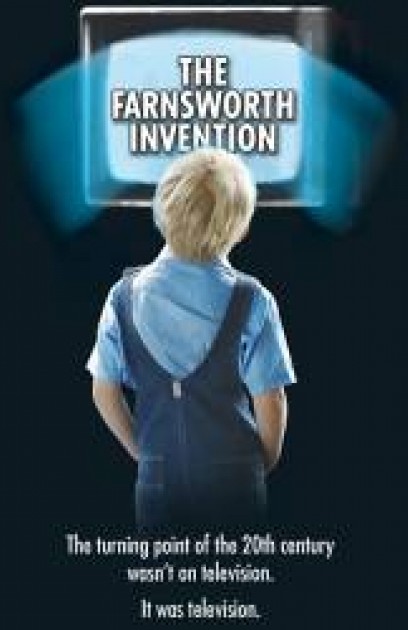 Theatre:
Music Box
(October 15, 2007 - March 02, 2008 )
Preview: October 15, 2007
Open: December 3, 2007
Close: March 2, 2008
Play - World Premiere
Running Time: 2hrs
A new play by Aaron Sorkin about the advent of television. "The Farnsworth Invention" centers around the bitter conflict that pitted Philo T Farnsworth, a boy genius who invented television as a high school student in 1927, against David Sarnoff, the head of the Radio Corporation of America (RCA). The legal battle between Farnsworth and RCA would later become known as one of the great, tragic examples of legal and industrial force combining to crush a rightful patent owner. In a race that would change humanity forever, two men battle one another for honor, glory and a place in the history books.
For The Record:
"The Farnsworth Invention" debuted at the La Jolla Playhouse in La Jolla, CA in a "Page To Stage" workshop production on Feb 20, 2007. Des McAnuff directed a cast which featured Stephen Lang (David Sarnoff) & Jimmi Simpson (Philo T Farnsworth).
Total Gross: $4,512,535
Average Weekly Gross: $225,627
Total Attendance: 76,700
Average Weekly Attendance: 50%
Cast
| | | |
| --- | --- | --- |
| Nadia Bowers | Lizette Sarnoff/Mary Pickford | 10/15/2007 - 03/02/2008 |
| | | |
| --- | --- | --- |
| Kyle Fabel | Pem's Father/Cliff Gardner | 10/15/2007 - 03/02/2008 |