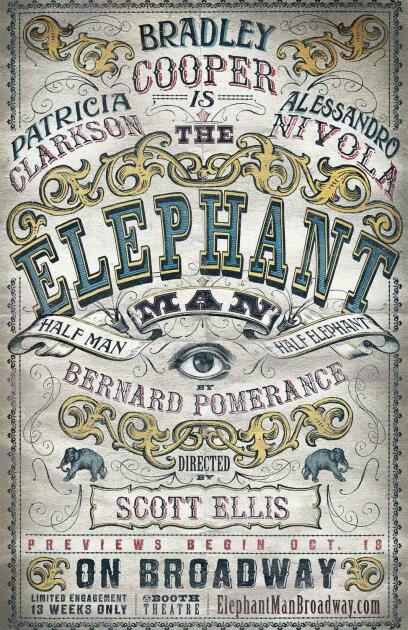 Theatre:
Booth
(November 07, 2014 - February 21, 2015 )
Rehearsal: October 13, 2014
Preview: November 7, 2014
Open: December 7, 2014
Close: February 21, 2015
Running Time: 1hr 55mins
From a desperate existence in a Victorian freak show to his days as the toast of London high society, the life of John Merrick, the Elephant Man, has fascinated the world for well over a century. Though his disfigurement brought notoriety, it was his unblemished inner humanity that most astonished those around him, compelling examinations of their own prejudices and beliefs.
For The Record:
This production comes from the 2012 Williamstown Theater Festival.
Total Gross: $14,717,696
Average Weekly Gross: $919,856
Total Attendance: 92,102
Average Weekly Attendance: 101%