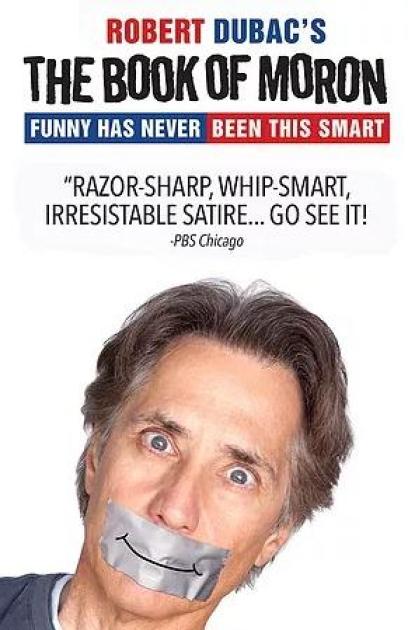 Theatre:
Soho Playhouse
(August 12, 2021 - October 03, 2021 )
Rehearsal: July 12, 2021
Preview: August 12, 2021
Open: August 23, 2021
Close: October 3, 2021
Play - New York Premiere
Running Time: 1hr 20mins
In "The Book of Moron," Robert Dubac is just like you and me. He's been bombarded by so much hype and spin, he can't tell the difference between truth and illusion. Is it fact or fiction? Is it a blank stare or is it botox? He hasn't a clue. Having been brainwashed by a culture that worships image over character, reality TV over reality, and selfies over self-effacement; he finds himself stuck in a coma of stupidity.
For The Record:
Gary Shandling directed workshops of "The Book of Moron" in 2015.