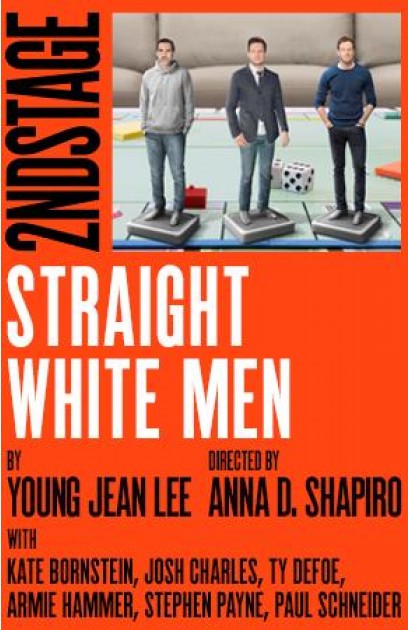 Theatre:
Helen Hayes
(June 30, 2018 - September 09, 2018 )
Rehearsal: May 29, 2018
Preview: June 30, 2018
Open: July 23, 2018
Close: September 9, 2018
Play - Broadway Premiere
Running Time: 1hr 30mins
When Ed and his three adult sons come together to celebrate Christmas, they enjoy cheerful trash-talking, pranks, and takeout Chinese. Then they confront a problem that even being a happy family can't solve: when identity is the cornerstone of one's worth, and privilege is increasingly problematic, what is the value of being a straight white man?
For The Record:
Tom Skerritt, who was originally slated to play Ed, left for "personal reasons" during rehearsals. He was replaced by Denis Arndt, who then left for "creative differences."
Total Gross: $3,629,411
Average Weekly Gross: $329,946
Total Attendance: 44,978
Average Weekly Attendance: 93%