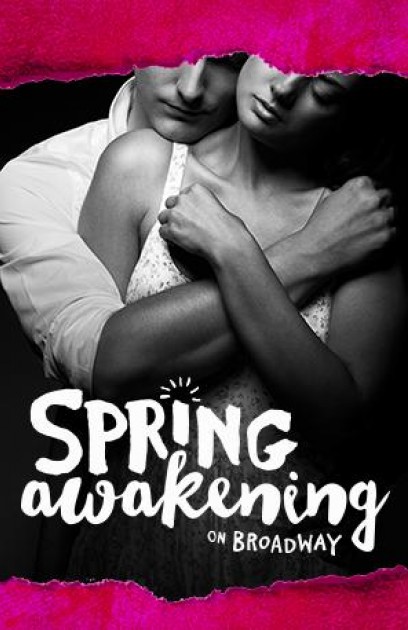 Theatre:
Brooks Atkinson
(September 08, 2015 - January 24, 2016 )
Rehearsal: August 10, 2015
Preview: September 8, 2015
Open: September 27, 2015
Close: January 24, 2016
Running Time: 2hrs 20mins
Deaf West's innovative new production takes this already revolutionary musical to electrifying new heights by choreographing sign language into the production, intensifying the rift between the lost and the longing teenagers and the adults who refuse to hear them.
For The Record:
This production comes from Deaf West Theatre in Los Angeles, where it played in the Fall of 2014. "Spring Awakening" last played Broadway (Eugene O'Neill) from December 2006 to January 2009. It had its World Premiere at The Atalntic Theater Co in June 2006.
Total Gross: $9,182,156
Average Weekly Gross: $459,108
Total Attendance: 119,258
Average Weekly Attendance: 74%
Cast
| | | |
| --- | --- | --- |
| Alex Wyse | Georg/Reformatory Student | 09/08/2015 - 01/24/2016 |
| | | |
| --- | --- | --- |
| Miles Barbee | Otto/Refermatory Student | 09/08/2015 - 01/24/2016 |
| | | |
| --- | --- | --- |
| Andy Mientus | Hanschen/Reformatory Student | 09/08/2015 - 01/24/2016 |