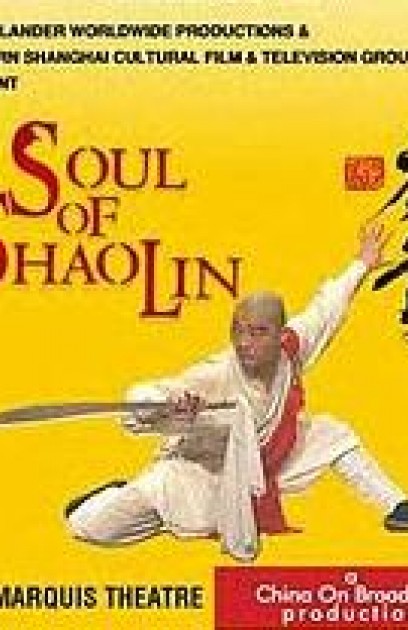 Theatre:
Marquis
(January 13, 2009 - January 31, 2009 )
Preview: January 13, 2009
Open: January 15, 2009
Close: January 31, 2009
Special Event - American Premiere
Running Time: 1hr 40mins
"Soul of Shaolin" is a new Chinese martial arts spectacle which features 33 Chinese nationals and tells the story of a boy named Hui Guang who is separated from his mother by war. Hui Guang is found and taken in by the legendary monks of the Shaolin temple and raised among them. As he becomes a man, Hui Gang becomes an accomplished master of Shaolin Kung Fu and embarks on a journey of self-discovery.
For The Record:
Sidelight: "Soul of Shaolin" marks the inaugural production of China on Broadway which is a partnership between Nederlander Worldwide Productions, headed by Robert Nederlander, Jr, and Eastern Shanghai Cultural Film and Television Group. China on Broadway's American and Chinese partners will work together to develop and produce theatrical projects for global audiences. China on Broadway will bring an annual theatrical event featuring leading Chinese artists to Broadway in celebration of the Lunar New Year.
Total Gross: $1,225,360
Average Weekly Gross: $408,453
Total Attendance: 30,406
Average Weekly Attendance: 79%