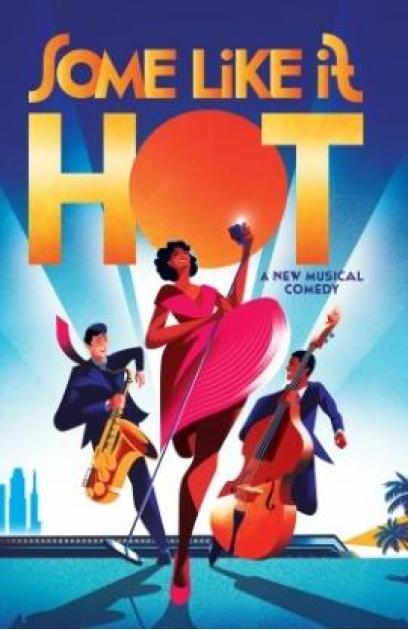 Theatre:
Shubert
(November 01, 2022 - December 30, 2023 )
Rehearsal: September 19, 2022
Preview: November 1, 2022
Open: December 11, 2022
Close: December 30, 2023
Musical - World Premiere
Running Time: 2hrs 30mins
Performances: Tues (7pm), Wed (2&8), Thurs (7pm), Fri (8pm), Sat (2&8), Sun (3pm)
Set in Chicago when Prohibition has everyone thirsty for a little excitement, "Some Like It Hot" is the story of two musicians forced to flee the Windy City after witnessing a mob hit. With gangsters hot on their heels, they're on the run as the newest members of the swingingest big band ever to cross the country. Can they hide in plain sight without completely losing themselves? Or will the mob, the truth, and maybe even love itself finally catch up to them?
For The Record:
This production was originally slated to Tryout in Chicago in early 2021, but that engagemnet was cancelled due to COVID 19 concerns. Based on the 1959 MGM film of the same name, "Some Like It Hot" was directed by Billy Wilder and starred Marilyn Monroe, Tony Curtis and Jack Lemmon.