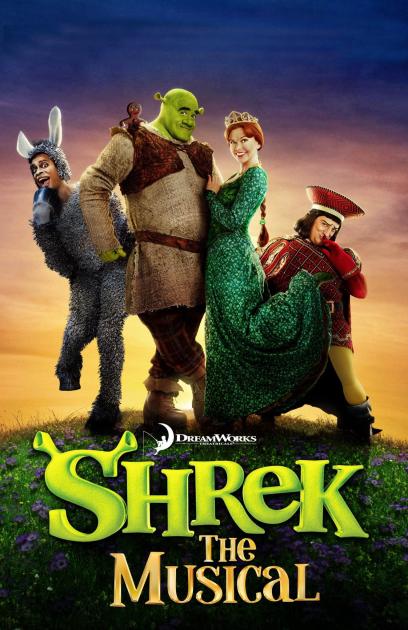 Theatre:
Broadway
(November 08, 2008 - January 03, 2010 )
Preview: November 8, 2008
Open: December 14, 2008
Close: January 3, 2010
Musical - Broadway Premiere
Running Time: 2hrs 30mins
A new musical, which is based on a children's book by William Steig (which was also the basis for the 2001 DreamWorks animated film "Shrek" and it's subsequent sequels. In a faraway kingdom turned upside down, things get ugly when an unseemly ogre — not a handsome prince — shows up to rescue a feisty princess. Throw in a donkey who won't shut up, a bad guy with a SHORT temper, a cookie with an attitude and over a dozen other fairy tale misfits, and you've got the kind of mess that calls for a real hero. Luckily, there's one on hand...and his name is Shrek.
Total Gross: $46,361,426
Average Weekly Gross: $760,023
Total Attendance: 606,280
Average Weekly Attendance: 73%