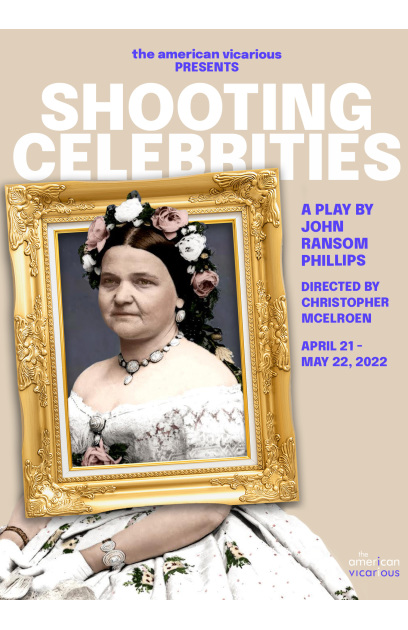 Theatre:
The Flea
(May 21, 2022 - May 22, 2022 )
Rehearsal: March 15, 2022
Preview: April 21, 2022
Open: April 28, 2022
Close: May 22, 2022
Play - World Premiere
Running Time: 1hr 25mins
Mathew Brady's camera, it was claimed, made all who sat before it famous. In Shooting Celebrities, a limited audience seated in the round in Brady's celebrity-makers studio meet a cast of iconic Americans. Memorialized under the focus of Brady's lens, they guide the audience through multiple perspectives of the American self.