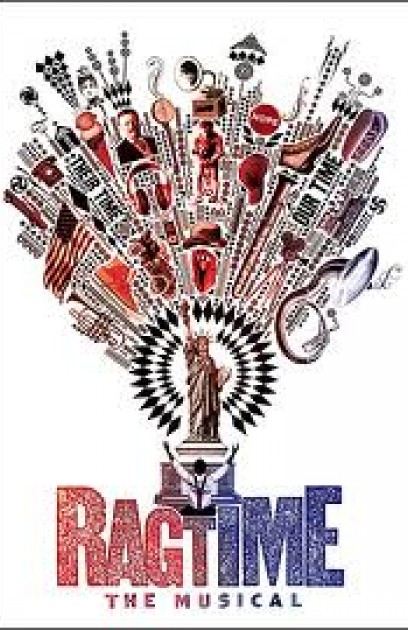 Theatre:
Neil Simon
(October 23, 2009 - January 10, 2010 )
Preview: October 23, 2009
Open: November 15, 2009
Close: January 10, 2010
Running Time: 2hrs 30mins
Based on the E L Doctorow novel of the same name, the story focuses on three families whose intersecting lives are influenced by the Ragtime era's social challenges.
For The Record:
"Ragtime" originally opened on B'way on Jan 18, 1998 at the Ford Center (Hilton), where it played until Jan 16, 2000. Frank Galati was the director, and Graciela Daniele, the choreographer. The production of "Ragtime" at the Kennedy Center in Washington DC in April 2009 was directed and choreographed by Marcia Milgrom Dodge, and the cast featured Ron Bohmer (Father), Quentin Earl Darrington (Coalhouse Walker Jr), Manoel Felciano (Tateh), Christiane Noll (Mother), Jennlee Shallow (Sarah) & Bobby Steggert (Younger Brother).
Total Gross: $6,030,275
Average Weekly Gross: $502,523
Total Attendance: 92,587
Average Weekly Attendance: 71%