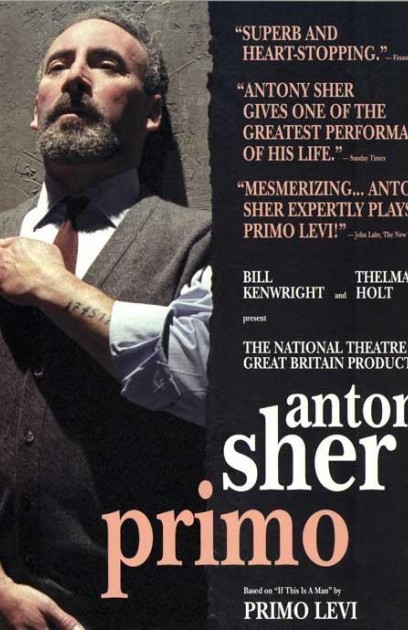 Theatre:
Music Box
(July 08, 2005 - August 14, 2005 )
Preview: July 8, 2005
Open: July 11, 2005
Close: August 14, 2005
Play - American Premiere
Running Time: 1hr 30mins
A new play based on Italian chemist and Holocaust survivor Primo Levi's memoir "Survival in Auschwitz," adapted for the stage by Antony Sher. Writer and chemist Primo Levi was an Italian Jew, internationally famous for his many writings, the first being this 1947 memoir (originally published in English under the title of "If This Is a Man"), his account of the time he spent in the Auschwitz concentration camp during the final year of World War II.
For The Record:
"Primo" premiered in the fall of 2004 at London's National Theatre, followed by a run in Cape Town before returning for an engagement in the West End.
Total Gross: $1,952,699
Average Weekly Gross: $325,450
Total Attendance: 29,520
Average Weekly Attendance: 73%