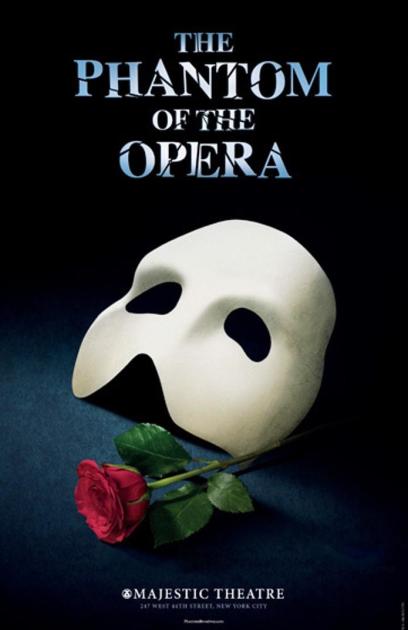 Theatre:
Majestic
(January 09, 1988 - )
Preview: January 9, 1988
Open: January 26, 1988
Musical - Broadway Premiere
Running Time: 2hrs 30mins
Performances: Mon (8pm), Tues (7pm), Wed (8pm), Thurs (2&8pm), Fri (8pm), Sat (2&8pm)
A disfigured musical genius haunts the catacombs beneath the Paris Opera and exerts strange control over a lovely young soprano. Based on "Le Fantome de L'Opera" by Gaston Leroux. Score includes: "Music of the Night," "Angel of Music," "Think of Me" and the title song.
For The Record:
This production is on hiatus, due to the COVID 19 restrictions, until May 30, 2021.
Last Week's Gross Potential: 48%
Last Week's Capacity: 68%
Total Gross to Date: $1,253,604,029