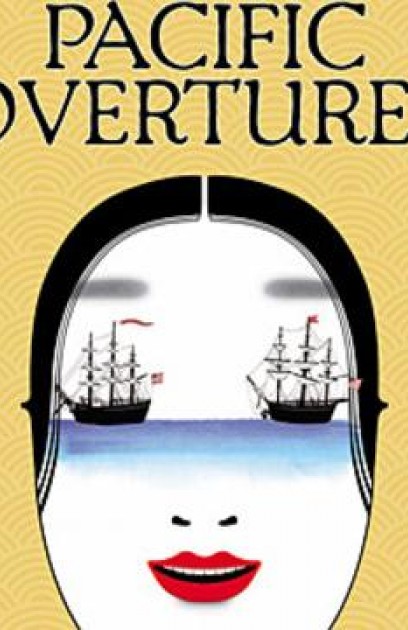 Theatre:
Studio 54
(November 12, 2004 - January 30, 2005 )
Preview: November 12, 2004
Open: December 2, 2004
Close: January 30, 2005
Running Time: 2hrs 30mins
The difficult Westernization of Japan in 1853, "Pacific Overtures" focuses on the lives of two friends caught in the change.
For The Record:
The original production opened at the Winter Garden on Jan 11, 1976 under the auspices of Harold Prince in assoc w/Ruth Mitchell. Mr Prince directed a cast which included Mako, Sab Shimono, Alvin Ing, Soon-Teck Oh, Ernest Abuba & Freda Foh Shen. Patricia Birch was the Choreographer. Paul Gemignani was the Musical Director.
Total Gross: $3,770,036
Average Weekly Gross: $314,170
Total Attendance: 71,420
Average Weekly Attendance: 83%
Cast
| | | |
| --- | --- | --- |
| BD Wong | Reciter | 11/12/2004 - 01/30/2005 |
| | | |
| --- | --- | --- |
| Francis Jue | Madam and Dutch Admiral | 11/12/2004 - 01/30/2005 |
| | | |
| --- | --- | --- |
| Hoon Lee | Merchant, Commodore Perry | 11/12/2004 - 01/30/2005 |
| | | |
| --- | --- | --- |
| Telly Leung | Observer, Shogun's companion | 11/12/2004 - 01/30/2005 |
| | | |
| --- | --- | --- |
| Yuka Takara | Son, Shogun's Wife's servant, Kanagawa Girl | 11/12/2004 - 01/30/2005 |