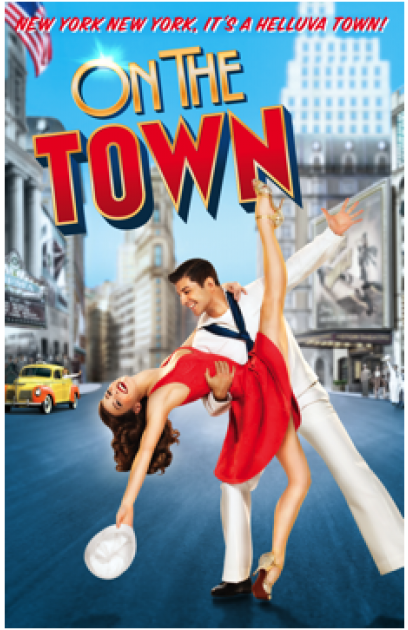 Theatre:
Lyric Theatre
(September 20, 2014 - September 06, 2015 )
Rehearsal: August 18, 2014
Preview: September 20, 2014
Open: October 16, 2014
Close: September 6, 2015
Running Time: 2hrs 30mins
The Bronx is up, the Battery's down, and three sailors are hoping to get just a little bit lucky on their one day of leave in the Big Apple. From the Brooklyn Navy Yard and Coney Island to Times Square and Carnegie Hall, "On the Town" zigzags through New York City as the sailors and the three high-spirited young women they meet chase love, dreams, and each other during an unforgettable day in the city that never sleeps. The classic score features the standards "New York, New York," "I Can Cook Too," "Lonely Town," and "Some Other Time," and will be played in this production with their original orchestrations, performed by what will be the largest orchestra on Broadway, with 28 musicians.
For The Record:
"On the Town" grew out of the Jerome Robbins ballet Fancy Free, about three sailors on leave in New York, which debuted in 1944 with the American Ballet Theatre. The musical opened at Broadway's Adelphi Theater later that year, directed by George Abbott, and played through February 2, 1946, transferring to the 44th Street Theatre and Martin Beck Theatre along the way.
Total Gross: $30,840,328
Average Weekly Gross: $604,712
Total Attendance: 461,620
Average Weekly Attendance: 63%