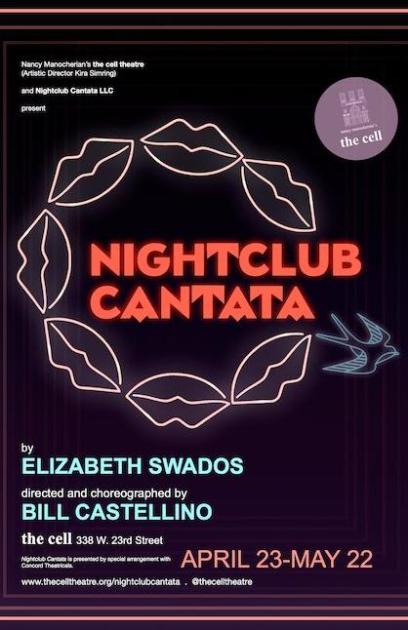 Theatre:
the cell
(April 23, 2022 - May 22, 2022 )
Rehearsal: March 28, 2022
Preview: April 23, 2022
Open: May 2, 2022
Close: May 22, 2022
Running Time: 1hr
Based on texts by Sylvia Plath, Pablo Neruda and other poets, "Nightclub Cantata" is a joyful song cycle of world literature about survival: what compels us back to life and to living as one. Created by innovator, activist and theatre icon Elizabeth Swados, the eclectic evening of sound, literature, poetry, and bold physicality melds to intrigue, provoke, and engage the listener.
For The Record:
"Nightclub Cantata" had it's World Premiere in 1977 at The Village Gate...