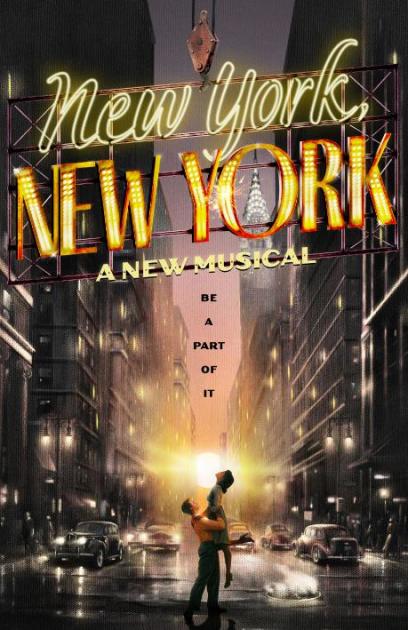 Theatre:
St James
(March 24, 2023 - )
Rehearsal: January 30, 2023
Preview: March 24, 2023
Open: April 26, 2023
Musical - World Premiere
Running Time: 2hrs 35mins
Performances: Tues (7pm), Wed (2&8), Thurs (7pm), Fri (7pm), Sat (2&8), Sun (3pm)
It is 1946, the war is over, and a resurgent New York is beginning to rebuild. As steel beams swing overhead, a collection of artists has dreams as big and diverse as the city itself. But do these singers, dancers, musicians and makers have what it takes to survive this place, let alone to succeed? If they can make it there, they can make it anywhere. This new musical is loosely based on the 1977 film of the same name, which included four Kander and Ebb songs, including "But the World Goes 'Round" and the title theme.