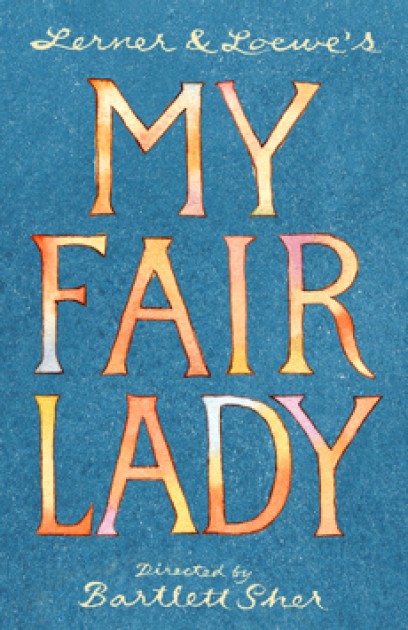 Rehearsal: October 28, 2019
Preview: December 10, 2019
Open: December 19, 2019
"My Fair Lady" is a musical based upon George Bernard Shaw's Pygmalion about Eliza Doolittle, a Cockney flower girl who takes speech lessons from professor Henry Higgins, a phoneticist, so that she may pass as a well-born lady.
For The Record:
This production is on hiatus, due to the COVID 19 restrictions. New dates are TBA.

| | | |
| --- | --- | --- |
| (12/10/19 - 12/13/19) | Syracuse , NY | (Landmark Theatre) |
| (12/17/19 - 1/19/20) | Washington, DC | (Kennedy Center - Opera House) |
| (1/21/20 - 1/26/20) | Charlotte, NC | (Ovens Auditorium) |
| (1/28/20 - 2/2/20) | Greenville, SC | (Peace Concert Hall) |
| (2/4/20 - 2/9/20) | Nashville , TN | (Tennessee PAC) |
| (2/26/20 - 3/1/20) | East Lansing , MI | (Wharton Center) |
| (3/3/20 - 3/8/20) | Minneapolis, MN | (Orpheum Theater (MN)) |
| (3/11/20 - 3/15/20) | Columbus, OH | (Ohio Theatre) |
| (3/17/20 - 3/22/20) | Des Moines, IA | (Civic Center) |
| (4/14/20 - 4/19/20) | Milwaukee, WI | (Marcus Center - Uihlein Hall) |
| (4/21/20 - 4/26/20) | Madison, WI | (Overture Center for the Arts) |
| (4/28/20 - 5/17/20) | Cleveland, OH | (PlayhouseSquare - State Theater) |
| (5/26/20 - 5/31/20) | Orlando, FL | (Dr Phillips Center) |
| (6/2/20 - 6/7/20) | Tampa, FL | (Straz Center) |
| (6/12/20 - 7/5/20) | Los Angeles, CA | (Pantages Hollywood) |
| (7/15/20 - 7/26/20) | Denver, CO | (Denver Center - Buell Theatre) |
| (8/5/20 - 8/30/20) | San Francisco, CA | (Golden Gate Theater) |
| (9/22/20 - 9/27/20) | San Antonio, TX | (Majestic Theatre) |
| (10/6/20 - 10/11/20) | Fort Worth, TX | (Bass Hall) |
| (11/10/20 - 11/15/20) | Schenectady, NY | (Proctor's Theatre) |
| (1/5/21 - 1/10/21) | West Palm Beach, FL | (Kravis Center) |
| (1/12/21 - 1/17/21) | Fort Myers, FL | (Barbara B. Mann PAC) |
| (2/2/21 - 2/7/21) | Tucson, AZ | (Centennial Hall) |
| (3/3/21 - 3/7/21) | Seattle, WA | (Paramount (WA)) |
| (5/10/21 - 5/23/21) | Chicago, IL | (Cadillac Palace Theatre) |
| (5/25/21 - 5/30/21) | Durham, NC | (Durham Performing Arts Center) |
| (7/6/21 - 7/11/21) | San Diego, CA | (Civic Theatre) |
| (7/13/21 - 7/18/21) | Huntsville, AL | (Smith Concert Hall) |
| (7/13/21 - 7/25/21) | Cincinnati, OH | (Aronoff Center - P&G) |
| (9/28/21 - 10/3/21) | Oklahoma City, OK | (Civic Center Music Hall) |