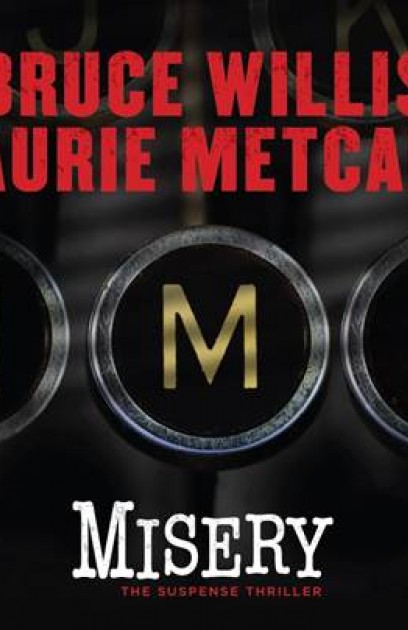 Theatre:
Broadhurst
(October 22, 2015 - February 14, 2016 )
Rehearsal: September 28, 2015
Preview: October 22, 2015
Open: November 15, 2015
Close: February 14, 2016
Play - New York Premiere
Running Time: 1hr 30mins
"Misery" tells the story of novelist Paul Sheldon, as he has plans to make the difficult transition from writing historical romances featuring heroine Misery Chastain to publishing literary fiction. Annie Wilkes, Sheldon's number one fan, rescues the author from the scene of a car accident. The former nurse takes care of him in her remote house, but becomes irate when she discovers that the author has killed Misery off in his latest book. Annie keeps Sheldon prisoner while forcing him to write a book that brings Misery back to life.
For The Record:
"Misery" is based on the novel by Stephen King. The 1990 film, also adapted by William Goldman, starred James Caan & Kathy Bates. The play had its World Premiere at the Bucks County Playhouse in the Fall of 2012...
Total Gross: $12,518,415
Average Weekly Gross: $736,377
Total Attendance: 112,692
Average Weekly Attendance: 75%