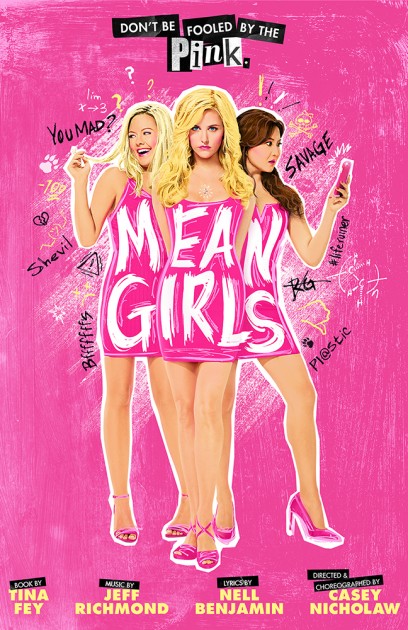 Theatre:
August Wilson
(March 12, 2018 - January 07, 2021 )
Rehearsal: February 5, 2018
Preview: March 12, 2018
Open: April 8, 2018
Close: March 11, 2020
Musical - World Premiere
Running Time: 2hrs 30mins
Cady Heron may have grown up on an African savanna, but nothing prepared her for the wild and vicious ways of her strange new home: suburban Illinois. How will this naïve newbie rise to the top of the popularity pecking order? By taking on The Plastics, a trio of lionized frenemies led by the charming but ruthless Regina George. But when Cady devises a plan to end Regina's reign, she learns the hard way that you can't cross a Queen Bee without getting stung.
For The Record:
"Mean Girls" announced its closing on January 7, 2021, during the COVID-19 shutdown. "Mean Girls" played a tryout at the National in Washington DC, Oct 31 - Dec 3, 2017. It is based on the 2004 film which starred Lindsay Lohan. The screenplay was written by Tina Fey, and it was directed by Mark Waters.
Total Gross: $124,199,593
Average Weekly Gross: $1,194,227
Total Attendance: 980,469
Average Weekly Attendance: 96%