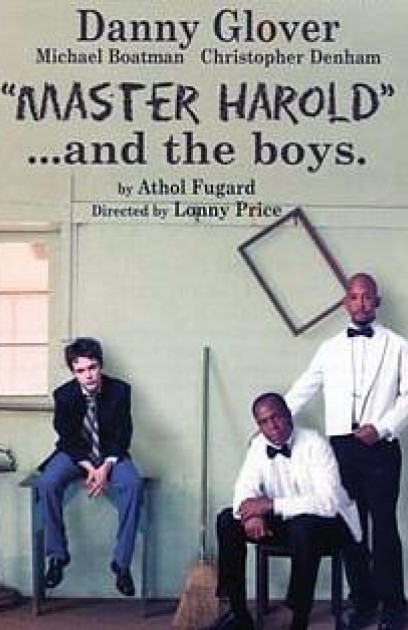 Theatre:
Royale
(May 06, 2003 - July 13, 2003 )
Rehearsal: April 8, 2003
Preview: May 6, 2003
Open: June 1, 2003
Close: July 13, 2003
Running Time: 1hr 45mins
"Master Harold" takes place in South Africa during the apartheid era where a young white man's relationship with his two older black servants changes as he matures and as the surrounding political climate mounts.
For The Record:
The original production of "'Master Harold'..." opened on May 4, 1982 at the Lyceum under the auspices of The Shubert Organization, Freydberg-Bloch Productions, Dasha Epstein, Emanuel Azenberg and David Geffen. Mr Fugard directed a cast which included Danny Glover (Willie), Zakes Mokae (Sam) & Lonny Price (Hally).
Total Gross: $2,276,295
Average Weekly Gross: $227,630
Total Attendance: 55,872
Average Weekly Attendance: 65%