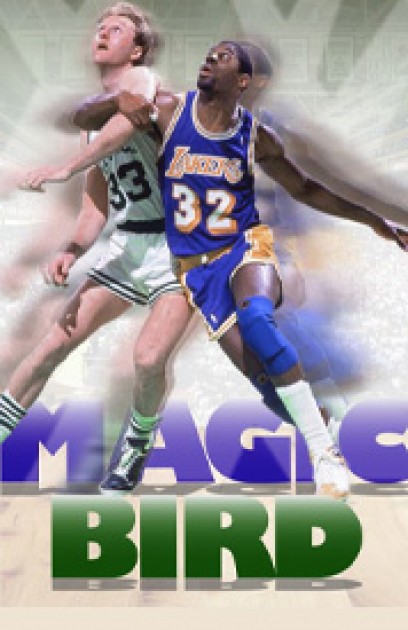 Theatre:
Longacre
(March 21, 2012 - May 12, 2012 )
Rehearsal: February 27, 2012
Preview: March 21, 2012
Open: April 11, 2012
Close: May 12, 2012
Play - World Premiere
Running Time: 1hr 30mins
A new play by Eric Simonson which chronicles the intertwined life stories of two of the most influential figures in sports and pop culture of the past 25 years, basketball Hall of Famers Larry Bird and Earvin 'Magic' Johnson. At the heart of one of the fiercest rivalries in sports history, two of the greatest basketball players of all-time battled for three championships, bragging rights, and the future of their sport in the 1980s. Johnson and Bird electrified the nation on the court, reinvigorated the NBA, and turned their rivalry into one of the greatest and most famous friendships in professional sports. The play is slated to have a six-character cast.
Total Gross: $1,136,102
Average Weekly Gross: $142,013
Total Attendance: 34,446
Average Weekly Attendance: 52%
Cast
| | | |
| --- | --- | --- |
| Peter Scolari | Red Auerbach/Jerry Buss/Pat Riley | 03/21/2012 - 05/12/2012 |