Long Day's Journey into Night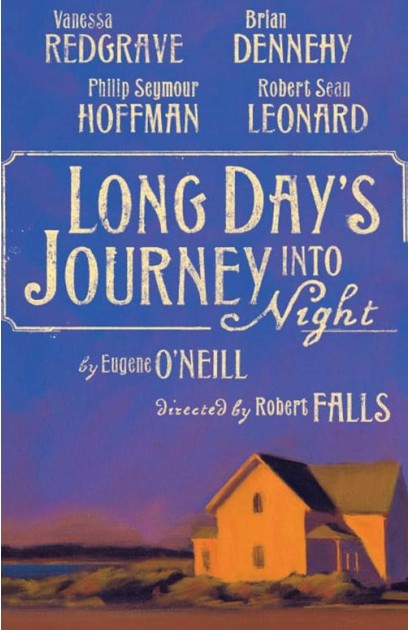 Theatre:
Plymouth
(April 26, 2003 - August 31, 2003 )
Rehearsal: March 17, 2003
Preview: April 26, 2003
Open: May 6, 2003
Close: August 31, 2003
Running Time: 4hrs
"Long Day's Journey into Night" covers a fateful, heart-rending day from around 8:30 am to midnight, in August 1912 at the seaside Connecticut home of the Tyrones - the semi-autobiographical representations of O'Neill himself, his older brother, and their parents at their home, Monte Cristo Cottage.
For The Record:
"Long Day's Journey.." originally premiered in Stockholm, Sweden under the auspices of The Royal Dramatic Theatre on Feb 10, 1956. The American Premiere opened on Nov 7, 1956 at the original Helen Hayes Theatre on West 46th St. Leigh Connell, Theodore Mann & José Quintero were the Producers and José Quintero directed a cast which included Fredric March, Florence Eldridge, Jason Robards Jr, Bradford Dillman & Katherine Ross.
Total Gross: $11,333,178
Average Weekly Gross: $596,483
Total Attendance: 130,827
Average Weekly Attendance: 95%