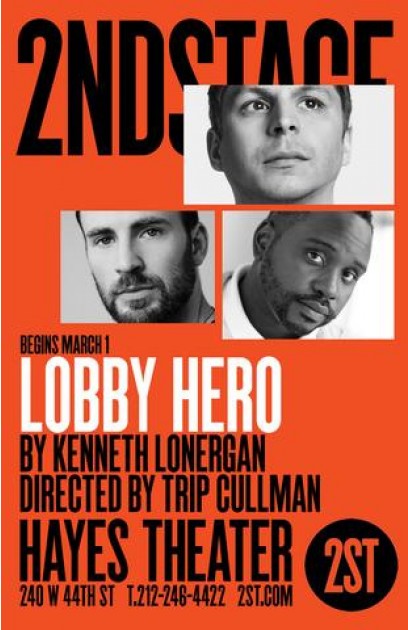 Theatre:
Helen Hayes
(March 01, 2018 - May 13, 2018 )
Rehearsal: February 1, 2018
Preview: March 1, 2018
Open: March 26, 2018
Close: May 13, 2018
Running Time: 2hrs 25mins
The lobby of a Manhattan apartment building is much more than a waiting area for four New Yorkers involved in a murder investigation. It's a testing ground for what happens when personal and professional personas find themselves at odds. A young security guard with big ambitions clashes with his stern boss, an intense rookie cop and her unpredictable partner.
Total Gross: $4,795,126
Average Weekly Gross: $435,921
Total Attendance: 47,672
Average Weekly Attendance: 95%