Kiki & Herb: Alive on Broadway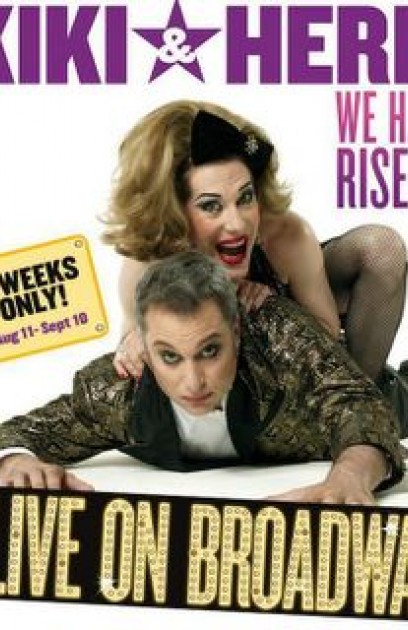 Theatre:
Helen Hayes
(August 11, 2006 - September 10, 2006 )
Preview: August 11, 2006
Open: August 15, 2006
Close: September 10, 2006
Running Time: 1hr 45mins
Kiki is a brash, boozy septuagenarian chanteuse. She's seen it all and done it all, just don't expect her to remember it all. Kiki has never much cared what other people think, but she's always willing to say what she thinks. On stage with her stalwart accompanist and only living friend Herb, Kiki lets rip with political rants, searing social commentary and confessions about their own highs and lows. Kiki & Herb display their musical prowess with reinventions of songs by great artists old and new such as: The Cure, Bob Merrill, the Wu-Tang Clan, Bright Eyes, Dan Fogelberg, The Mountain Goats and many more.
For The Record:
Justin Bond and Kenny Mellman have been performing as Kiki & Herb since 1989. In May 2003, they opened Off-Broadway's Kiki & Herb: Coup de Théatre, which played a 5-month run at the Cherry Lane Theatre.
Total Gross: $619,680
Average Weekly Gross: $123,936
Total Attendance: 9,520
Average Weekly Attendance: 51%