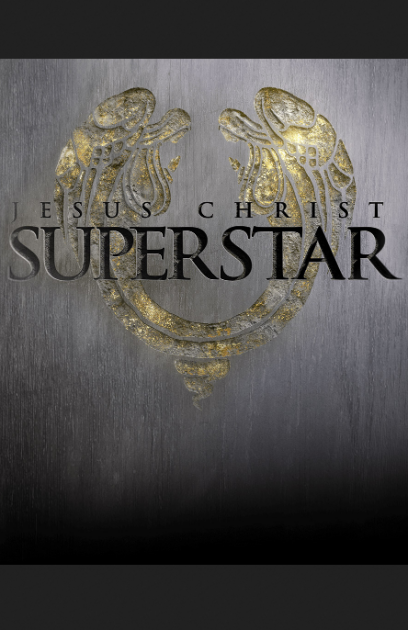 Rehearsal: August 26, 2019
Open: October 1, 2019
"Jesus Christ Superstar" is a rock opera about the last week of the life of Jesus Christ.
For The Record:
This production is on hiatus, due to the COVID 19 restrictions. It was originally re-scheduled to play the summer of 2021, but will begin rehearsals for the reopening in the fall of 2021. Specific tour dates are TBA.

| | | |
| --- | --- | --- |
| (10/1/19 - 10/4/19) | Syracuse , NY | (Landmark Theatre) |
| (10/8/19 - 10/13/19) | Austin, TX | (Bass Concert Hall) |
| (10/17/19 - 10/20/19) | Albuquerque, NM | (Popejoy Hall) |
| (10/22/19 - 10/27/19) | San Jose, CA | (San Jose Center for the Performing Arts) |
| (11/5/19 - 11/10/19) | Las Vegas, NV | (The Smith Center ) |
| (11/12/19 - 11/17/19) | San Diego, CA | (Civic Theatre) |
| (11/20/19 - 11/24/19) | Spokane, WA | (First Interstate Center) |
| (11/26/19 - 12/1/19) | Denver, CO | (Denver Center - Buell Theatre) |
| (12/3/19 - 12/8/19) | Tucson, AZ | (Centennial Hall) |
| (12/10/19 - 12/15/19) | Omaha, NE | (Orpheum Theater (Omaha)) |
| (12/17/19 - 12/22/19) | Baltimore, MD | (Hippodrome) |
| (12/31/19 - 1/5/20) | Pittsburgh, PA | (Benedum Center for the Arts) |
| (1/14/20 - 1/19/20) | Des Moines, IA | (Civic Center) |
| (1/21/20 - 1/26/20) | Minneapolis, MN | (Orpheum Theater (MN)) |
| (2/11/20 - 2/16/20) | Buffalo, NY | (Shea's PAC) |
| (2/25/20 - 3/1/20) | Hartford, CT | (The Bushnell - Mortensen Hall) |
| (3/3/20 - 3/8/20) | Nashville , TN | (Tennessee PAC) |
| (9/28/21 - 10/3/21) | Portland, OR | (Keller Auditorium) |
| (10/5/21 - 10/10/21) | Seattle, WA | (Paramount (WA)) |
| (10/13/21 - 11/7/21) | San Francisco, CA | (Golden Gate Theater) |
| (11/9/21 - 11/14/21) | Costa Mesa, CA | (Segerstrom Center) |
| (11/23/21 - 11/28/21) | Milwaukee, WI | (Marcus Center - Uihlein Hall) |
| (1/4/22 - 1/16/22) | Boston, MA | (Colonial Emerson Theatre) |
| (1/18/22 - 1/23/22) | Indianapolis, IN | (Clowes Memorial Hall) |
| (1/25/22 - 1/30/22) | Providence, RI | (Providence PAC) |
| (2/2/22 - 2/20/22) | Cleveland, OH | (PlayhouseSquare - Connor Palace) |
| (2/22/22 - 3/13/22) | Washington, DC | (Kennedy Center - Opera House) |
| (3/15/22 - 3/20/22) | Fort Myers, FL | (Barbara B. Mann PAC) |
| (3/22/22 - 3/27/22) | Charlotte, NC | (Blumenthal - Belk) |
| (3/29/22 - 4/3/22) | Kansas City, MO | (Kauffman Center for the Performing Arts) |
| (4/5/22 - 4/17/22) | Dallas, TX | (Music Hall) |
| (4/26/22 - 5/1/22) | Greenville, SC | (Peace Concert Hall) |
| (5/10/22 - 5/15/22) | Salt Lake City, UT | (Eccles) |
| (5/17/22 - 5/22/22) | Reno, NV | (Pioneer Center) |
| (5/31/22 - 6/5/22) | Miami, FL | (Arsht Center) |
| (6/5/22 - 7/10/22) | San Antonio, TX | (Majestic Theatre) |
| (6/7/22 - 6/12/22) | Orlando, FL | (Dr Phillips Center) |
| (6/14/22 - 6/19/22) | Durham, NC | (Durham Performing Arts Center) |
| (6/21/22 - 6/26/22) | Richmond, VA | (Altria Theater) |
| (6/28/22 - 7/3/22) | Memphis, TN | (Orpheum Theatre (TN)) |
| (7/12/22 - 7/17/22) | Fort Worth, TX | (Bass Hall) |
| (7/19/22 - 7/31/22) | Chicago, IL | (Cadillac Palace Theatre) |
| (8/2/22 - 8/7/22) | Dayton , OH | (Schuster PAC) |