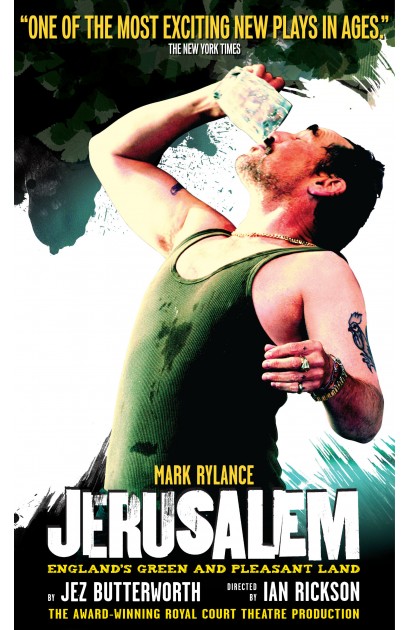 Theatre:
Music Box
(April 02, 2011 - August 21, 2011 )
Preview: April 2, 2011
Open: April 21, 2011
Close: August 21, 2011
Play - American Premiere
Running Time: 2hrs 55mins
In the woods of southwest England, Johnny "Rooster" Byron, former daredevil motorcyclist and modern-day Pied Piper, is a wanted man. The council officials want to serve him an eviction notice, his son wants to be taken to the country fair, a stepfather wants to give him a serious kicking and a motley crew of friends wants his ample supply of drugs and alcohol.
For The Record:
"Jerusalem" opened at the Royal Court Theatre in July 2009. Ian Rickson directed a cast, which featured Mark Rylance & Mackenzie Crook. The production transferred to the Apollo Theatre in the West End in Jan 2010.
Total Gross: $8,004,618
Average Weekly Gross: $381,172
Total Attendance: 118,970
Average Weekly Attendance: 74%