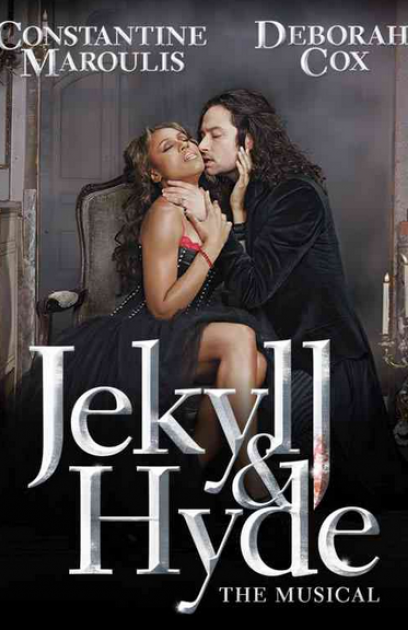 Theatre:
Marquis
(April 05, 2013 - May 12, 2013 )
Preview: April 5, 2013
Open: April 18, 2013
Close: May 12, 2013
Running Time: 2hrs 20mins
"Jekyll & Hyde" is based on the novella "The Strange Case of Dr. Jekyll and Mr. Hyde" by Robert Louis Stevenson, about a London doctor who accidentally unleashes his evil alternate personality in his quest to cure his father's mental illness.
For The Record:
"Jekyll & Hyde" originally opened on Broadway on April 28, 1997 following a 30-city national tour. Robin Phillips directed and Joey Pizzi choreographed a cast featuring Robert Cuccioli, Linda Eder & Christianne Noll...
This production will also be preceded by a 25-week national tour.
Total Gross: $2,470,240
Average Weekly Gross: $411,707
Total Attendance: 39,385
Average Weekly Attendance: 55%