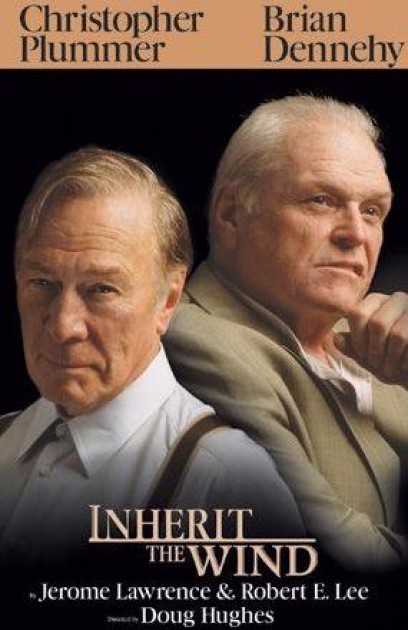 Theatre:
Lyceum
(March 19, 2007 - July 08, 2007 )
Preview: March 19, 2007
Open: April 12, 2007
Close: July 8, 2007
Running Time: 2hrs
A fictionalized retelling of the famous 1925 "Monkey Trial" in which science teacher John Scopes was tried and convicted for teaching Darwin's theory of evolution, violating a Tennessee law that forbade teaching any theory that conflicted with the Biblical conception of Divine Creation. The attorneys on the case are Matthew Harrison Brady, who is based on William Jennings Bryan, and Henry Drummond, who is based on Clarence Darrow.
For The Record:
"Inherit the Wind" originally opened on B'way on Apr 21, 1955 at the National under the auspices of Herman Shumlin. Herman Shumlin directed a cast which featured Paul Muni & Ed Begley. A 1996 revival featured Charles Durning & George C Scott.
Total Gross: $6,805,286
Average Weekly Gross: $425,330
Total Attendance: 99,852
Average Weekly Attendance: 84%