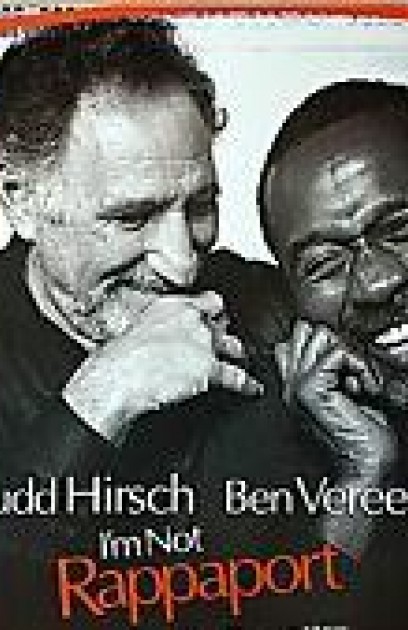 Theatre:
Booth
(July 12, 2002 - September 08, 2002 )
Rehearsal: July 1, 2002
Preview: July 12, 2002
Open: July 25, 2002
Close: September 8, 2002
Running Time: 2hrs 20mins
"I'm Not Rappaport" focuses on Nat Moyer, a feisty Jew, and Midge Carter, a cantankerous African-American, who spend their days sitting on a park bench. They both mask the realities of aging and sharing tall tales that Nat spins.
For The Record:
This production originated at the Coconut Grove Playhouse (Arnold Mittelman, Producing Artistic Dir) in Coconut Grove, FL (1/4/02 to 1/20/02) and then transferred to the Paper Mill Playhouse (Angelo Del Rossi, Pres & Exec Prod) in Millburn, NJ (2/20/02 to 3/24/02).
Total Gross: $793,377
Average Weekly Gross: $88,153
Total Attendance: 21,365
Average Weekly Attendance: 40%