I'll Eat You Last: A Chat With Sue Mengers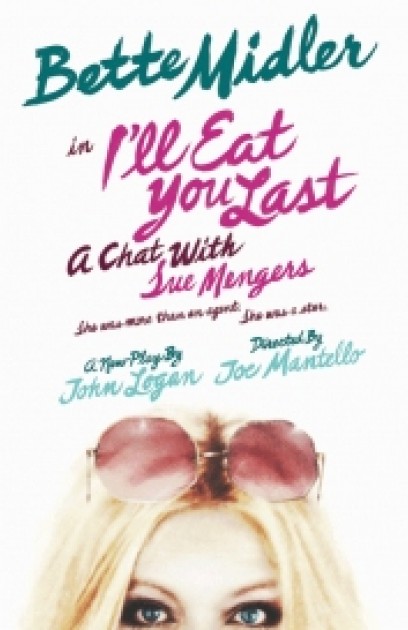 Theatre:
Booth
(April 05, 2013 - June 30, 2013 )
Rehearsal: March 11, 2013
Preview: April 5, 2013
Open: April 24, 2013
Close: June 30, 2013
Play - World Premiere
Running Time: 1hr 30mins
Sue Mengers was an American original. She was the first female "superagent" at a time when women talent agents of any kind were almost unheard of. She came from near poverty, a refugee from Hitler's Germany, and worked her way up through pluck, charm, and a legendary wit. In that uniquely American way, she invented herself; and when the career she wanted didn't exist, she invented that as well: "Superagent." It was a term Hollywood all but coined for her.
Total Gross: $9,561,477
Average Weekly Gross: $735,498
Total Attendance: 69,337
Average Weekly Attendance: 100%