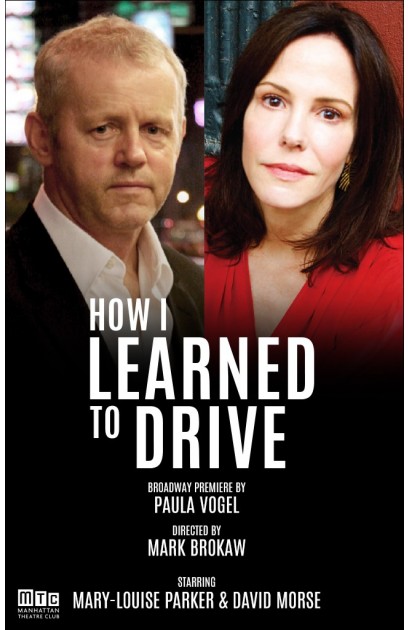 Rehearsal: February 22, 2022
Preview: March 29, 2022
Open: April 19, 2022
Close: June 12, 2022
Running Time: 1hr 40mins
The play explores the complex relationship between Lil Bit and her Uncle Peck, as a series of driving lessons progresses from innocence to something much darker.
For The Record:
This production was halted in Rehearsal (which began 2/25/20) due to COVID 19 health restrictions. It was scheduled to begin Previews on March 27, 2020, and Open on April 22, 2020 (to 6/7).
"How I Learned to Drive" was originally produced by the Vineyard Theatre in 1997, and transferred to a commercial Off-Broadway production by Daryl Roth and Roy Gabay. It featured Mary-Louise Parker & David Morse and was directed by Mark Brokaw. It won the Pulitzer Prize for Drama.
Total Gross: $3,170,132
Average Weekly Gross: $288,194
Total Attendance: 43,670
Average Weekly Attendance: 85%