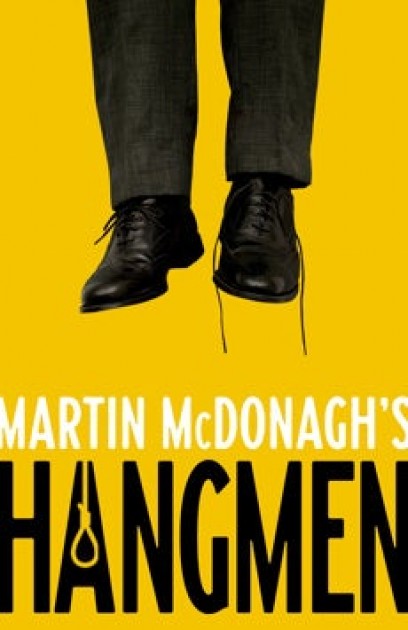 Theatre:
John Golden
(February 28, 2020 - March 12, 2020 )
Rehearsal: February 3, 2020
Preview: February 28, 2020
Open: March 19, 2020
Close: March 12, 2020
Play - Broadway Premiere
Running Time: 2hrs 30mins
In his small pub in the northern English town of Oldham, Harry is something of a local celebrity. But what's the second-best hangman in England to do on the day they've abolished hanging? Amongst the cub reporters and pub regulars dying to hear Harry's reaction to the news, his old assistant Syd and the peculiar Mooney lurk with very different motives for their visit.
For The Record:
This production has closed before opening, due to the COVID 19 health crisis of 2020. It was originally scheduled to open on March 19, 2020 and run through July 18, 2020.

"Hangmen" had its American Premiere at the Atlantic Theatre Company in February 2018.
Total Gross: $496,421
Average Weekly Gross: $248,211
Total Gross Potential: 52%
Total Attendance: 6,224
Average Weekly Attendance: 90%