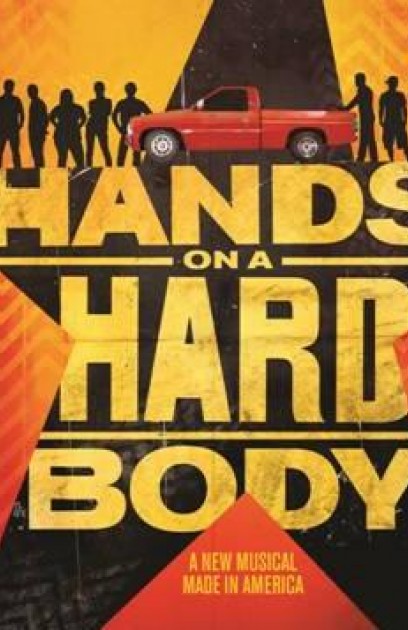 Theatre:
Brooks Atkinson
(February 23, 2013 - April 13, 2013 )
Rehearsal: January 21, 2013
Preview: February 23, 2013
Open: March 21, 2013
Close: April 13, 2013
Running Time: 2hrs 30mins
When an auto dealership in Longview, TX launches an endurance contest, ten economically-strapped strangers embark on a journey that puts their hearts, minds and bodies to the test. The contestant who keeps at least one hand on a brand-new hardbody truck the longest gets to drive it off the lot. What initially seems like a mere publicity stunt soon becomes a soul-baring battle of wills. Only one can win, but for all involved, the truck holds the key to their own private American dream.
Total Gross: $1,597,428
Average Weekly Gross: $199,679
Total Attendance: 41,856
Average Weekly Attendance: 74%